Travel Guide: Washington D.C.
There is just never enough time, we will have to go back again soon! This blog covers the travel and vacation side of our trip in early February, for Headache on The Hill, to Washington D.C.! Although very briefly there for vacation, we made the most of our short trip to Washington D.C., even with the cold and rain it was perfect to getaway with Paul! We really LOVED it, there was a cool vibe to the city that made walking around endlessly fun! This was my second time to D.C. and Paul's first, I could probably go back 10 more times and not be bored one bit. 
Hotel:
We left super early in the morning for the airport in Kansas City, when we landed we were pretty beat and it was pouring outside. We uber-ed from the airport (to the juicery), then to the hotel. Upon arrival were given a room upgrade, I have never stayed in such a nice room before. We decided to order room service, shower, and take a nap. The room service was excellent, the shower and bath tub were glorious (and -uuuuge) and I napped like a freaking baby. By the time we woke up it was kinda late and we shamed ourselves out of 'hermit-ing'  to go explore the city. Little did we know that when we left our hotel room and exited the elevator that we would be stopped by secret service and bombarded by a huge crowd in the lobby of our hotel. We ended up being there at the same time as The President of The United States and First Lady, security was holding people from coming and going until they left, so there we were. It was a crazy experience to be in the same building and witness the secret service detail at work and all the logistics at play. In general the energy from the crowd was surreal and thrilling. Melania waved at me and The President of The United States shook my hand. There is video evidence available on my INSTAGRAM STORIES (under D.C.) of this, and Yes, Milania looks literally perfect in person. If you do listen to the video on my Instagram, I would like to note that is not me yelling, lol. By the time we were able to leave the hotel, most places to eat were closed. We walked around the city for a little bit and then ordered room service again, but I wasn't mad at it. 
Let me just say, politics completely aside here, we found a deal when we booked this trip where this hotel was a steal. I have never stayed in such a nice hotel and it ended up being very affordable, especially considering the room upgrade. I would definitely return and recommend, the hotel as well as the service was really great. The hotel was also really beautiful, it is actually in the renovated, Old Postal Office and the historic details were so stunning. (I love all the old historic buildings in D.C.).  I also want to add that regardless of the political party or how I personally feel, shaking the hand of any President is an experience that is one to remember. 
 This is the hotel that we were put up in by The Alliance for Headache Disorders and Advocacy for Headache on The Hill 2018! We stayed here for the remainder of our trip with the other advocates and caregivers! It was actually way nicer than I anticipated, and had very accommodating and friendly staff who went above and beyond to insure we had a migraine friendly environment. (Fragrence free, dimmed lights when possible, non-smoking rooms, generally quiet)  The attached Nordstrom and shopping mall were a definite added bonus! 
Restaurants: 
I ALWAYS find a Juicery first thing when I land, sometimes in the airport and sometimes I explore the city! I get pretty nauseous when I travel, so this is just about the only thing I can keep down and keep my day rolling. This spot was a perfect place to stop at, and I grabbed enough juices for the rest of our trip and kept in the hotel fridge! 
My girl, Carly (who is an excellent wedding planner) hooked it up with some great recommendations for our trip. Paul and I absolutely LOVED Le Diplomate, from the food to the atmosphere. It felt like we were on a corner in France, having a latte. It was affordable, the food was phenomenal, and I was able to eat on my diet without an issue! I will definitely go back whenever we go to D.C. again! We're both still talking about it months later, Paul is a definite coffee snob and loved his Cafe Gibraltar. 
This is a historical spot, located across the street from The White House. We really wanted to grab a nice dinner here, but when we walked in it was PACKED, a 3 hour wait! Paul ended up snagging two lucky spots at one of their four separate bars within the restaurant and we ate there. It was actually perfect. We were there for a couple hours, and even though we missed Happy Hour by 20 minutes the bartender was super sweet and hooked us up with the Happy Hour Oyster Special (a dozen Oysters). Paul got a couple Manhattan's and we both grabbed a few more apps and got lost in conversation.
Museums: 
Renwick Gallery

National Air and Space Museum

National Portrit Gallery (Smithsonian)
We saw Tom Hanks and his wife, Rita Wilson at the Obama Portrait reveal. They weren't able to stop but were kind with their time still! We saw the Obama's security coming and going as well. These were generally pretty disappointing and I wish we had researched a little more on the museum side. Many museums hours were not reflected on their websites, so maybe calling ahead would have helped. A lot of exhibits we went to were closed for special events, which was kinda a bummer. 
I ended up seeing Stephen Colbert in the Senate Building too, our quick trip was star studded, HAH!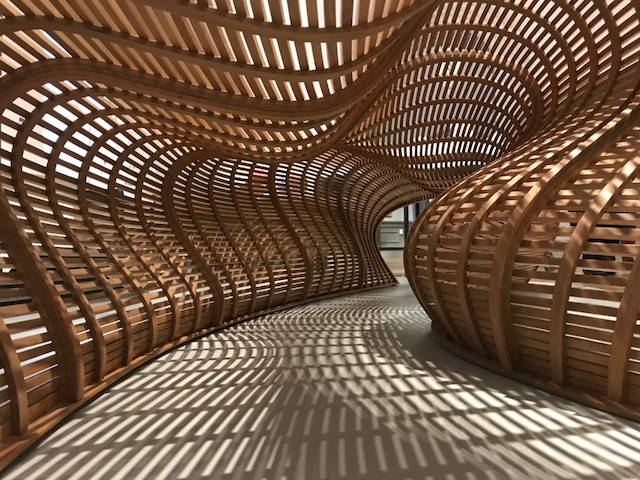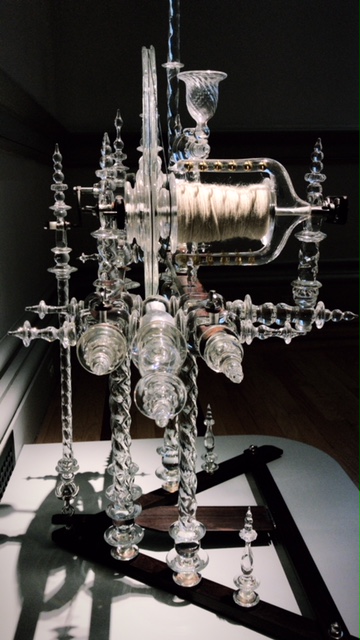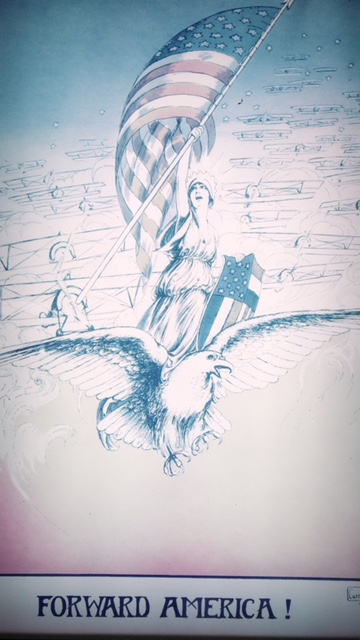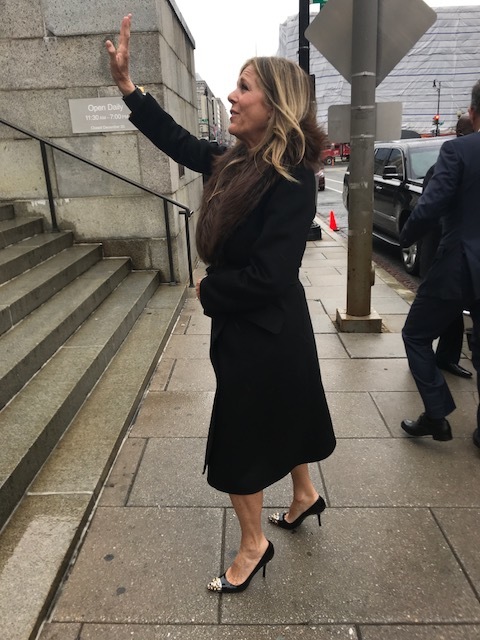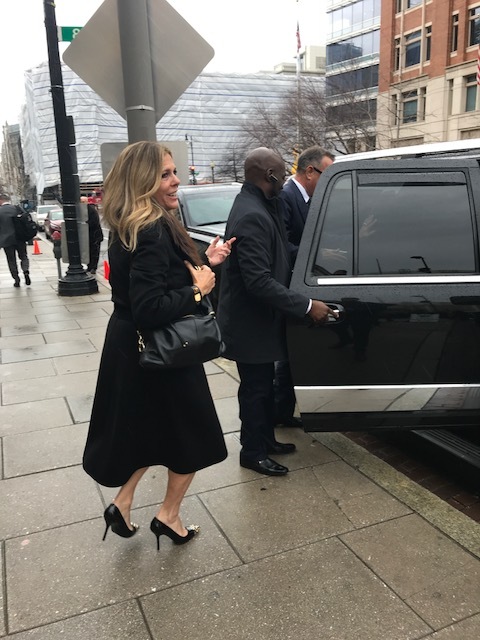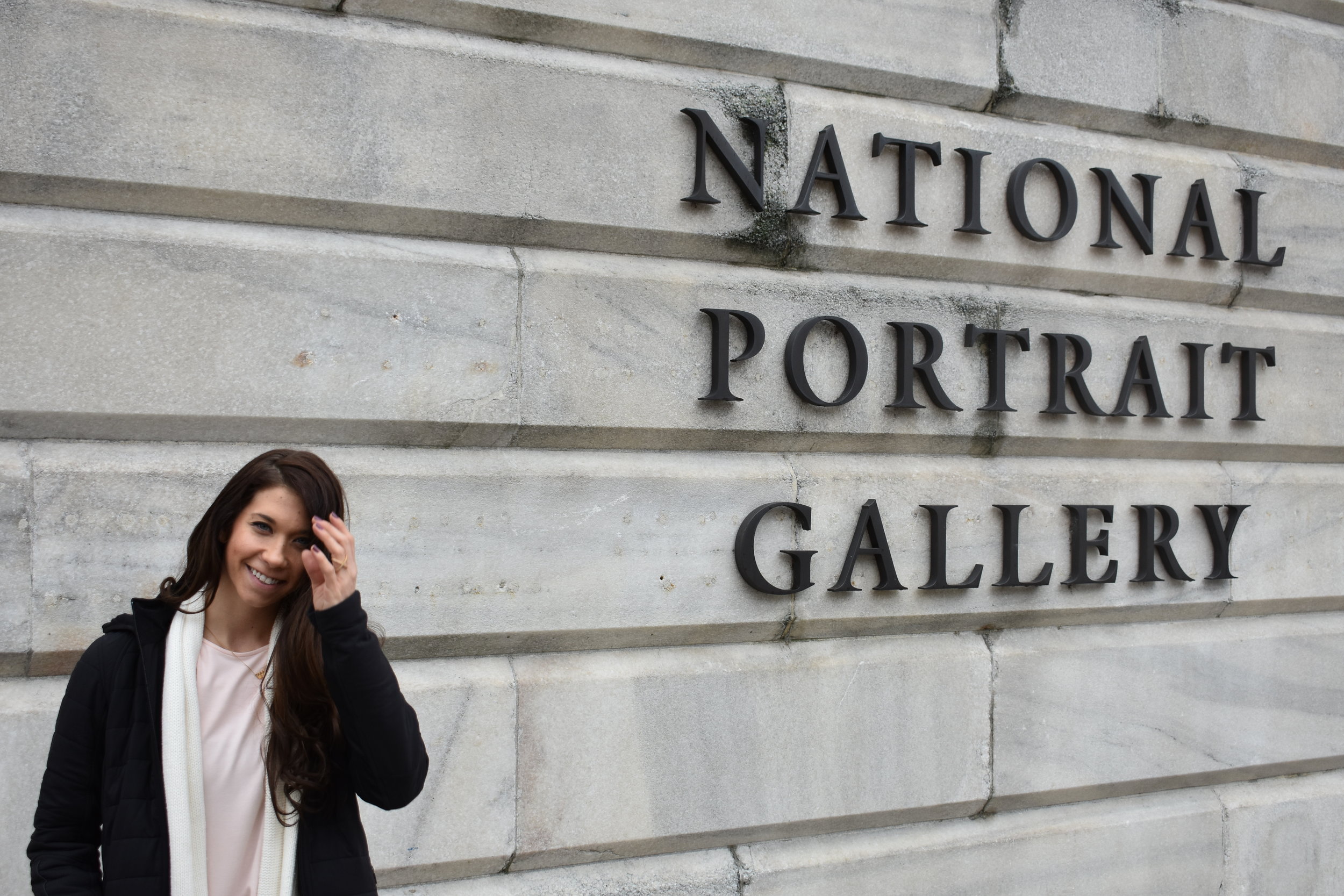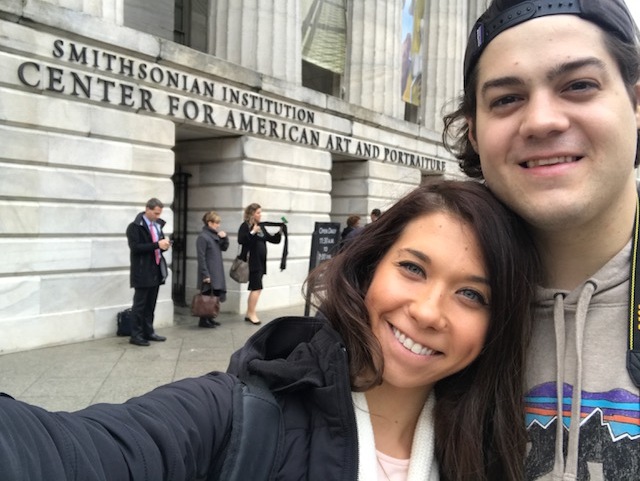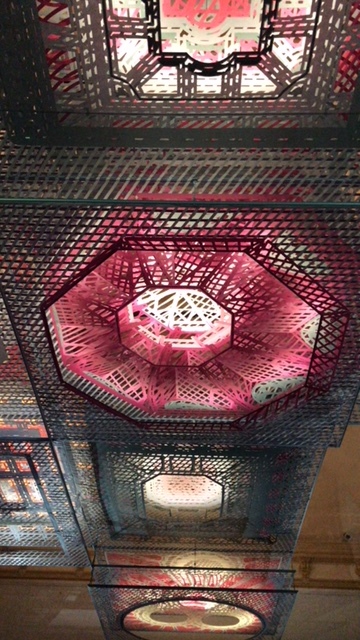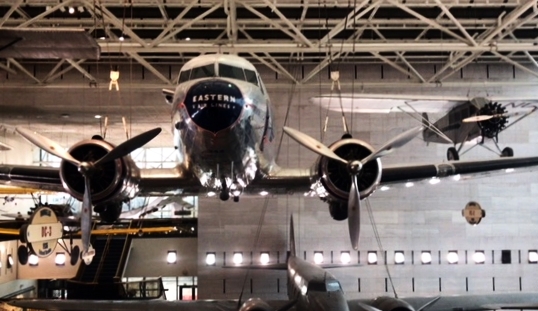 A Few of the MANY Monuments:
Jefferson Memorial

The White House

Organization of American States

United States Capital

Lincoln Memorial

MLK Memorial

Lincoln Memorial

The Washington Monument

The Capital Building

Senate Building

FDR Memorial
By far, my favorite part of the trip was walking around in, off and on light rain with Paul. We walked for miles looking at all the monuments, taking photos, talking, and sat to admire the beautiful city. We can't wait until we get to come back. Wassup, Headache on The Hill 2019?